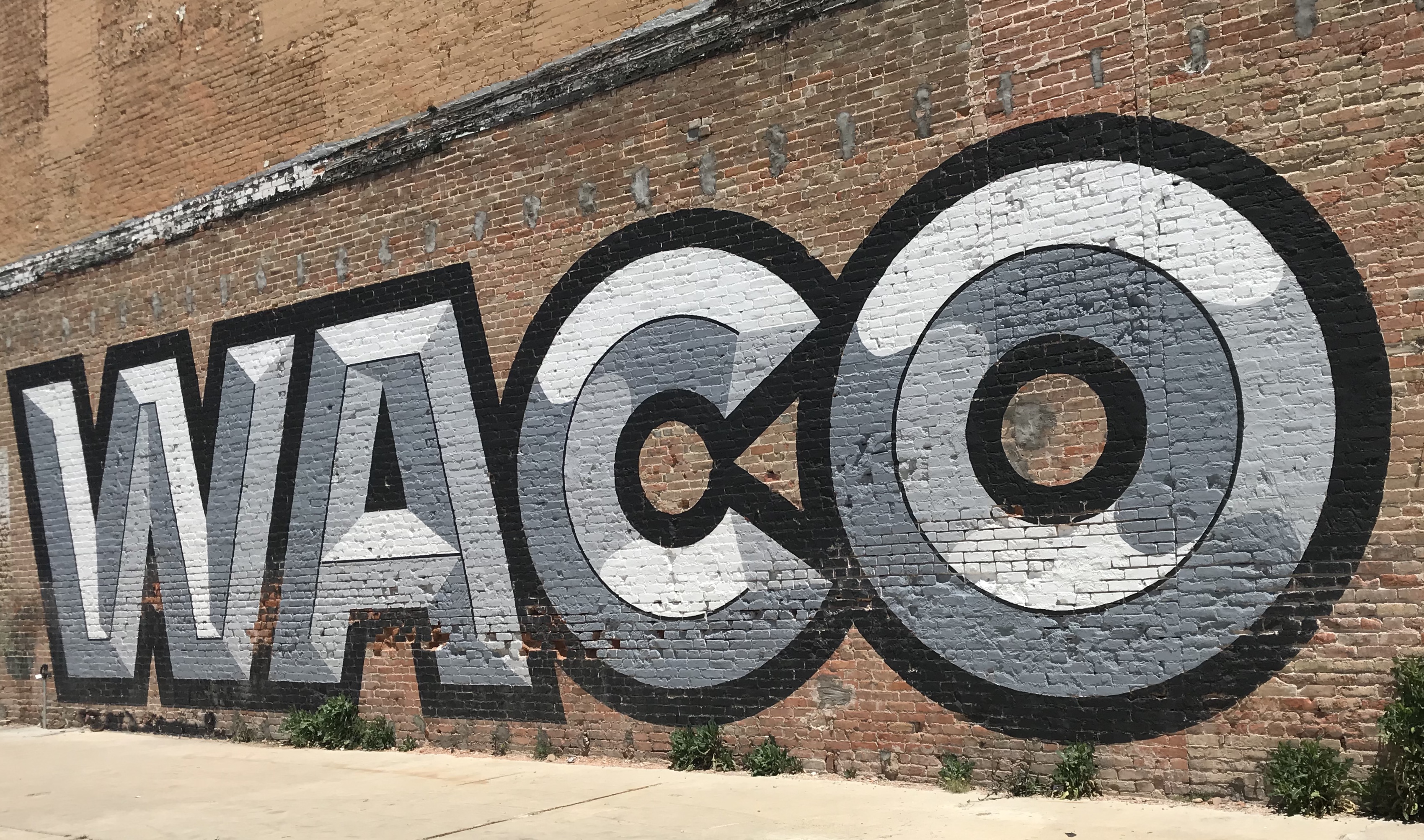 Magnolia Market – Waco, TX
Waco, Texas… Chip & Joanna Gaines have built an empire down there.  I'm assumming about 85% of people know who Chip & Jo are, but if you don't let me tell you…
They have this TV show on HGTV called Fixer Upper, where they help their clients find the worst house in the best neighborhood.  Chip rips the house down to the studs while Joanna designs the house.  They work phenomenally together!  If Joanna wants a wall torn down and it is load-bearing, Chip will find a way to tear it down.  They bring their four kids (now five) into the show as well and they seem like the cutest, humblest kids around.  Are you already in love with this family?  I sure am!
At the silos, you will find Magnolia Market, Silos Baking Co., Magnolia Seed & Supply, numerous food trucks, and a huge lawn to hang out at.  Let's get into the details!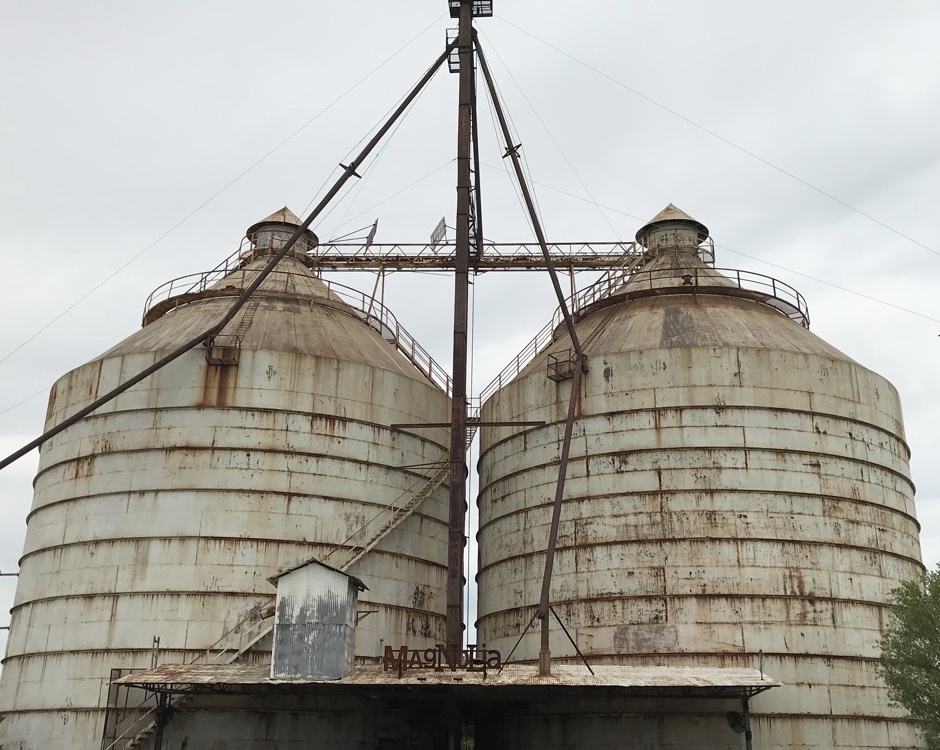 Magnolia Market:
I would suggest going to the market first as so it seems this is where you will spend most of your time.  The front part of the market is where you are going to see the main displays, kitchen items, metal signs, & local art.  The back part of the store is where you'll find Chip's Corner, candles, Magnolia Journals, and the clearance section.  As well as the checkout and the shipping station!  You can ship all of your finds at the market home for free when you spend over $100.  Just bring your receipt to the shipping station.   
Magnolia Seed & Supply:
The garden is located in the back right part of the silos.  It's a mini garden shop with pots and little plants. Make sure to take in the beauty of the garden on your way into the shop!
Silos Baking Co.:
The line for the bakery looks very busy, but it goes really fast!  They only let a few people in at a time. They also hand out menus while you are standing in line so you can pick out what you want while waiting and place your order once you get inside.  They now have a food truck that serves items from the bakery. However, if you are coming from out of town or even state (like we did) definitely wait in line to go into the bakery – it doesn't take too long and it will be worth it!
Food trucks:
There's a ton of food trucks to grab some lunch or dinner.  I recommend going there and getting a Sweet Alabama Iced Tea.  They give you a massive mason jar to keep and you can go back for discounted refills.
Magnolia is open Monday – Saturday 9.00am – 6.00pm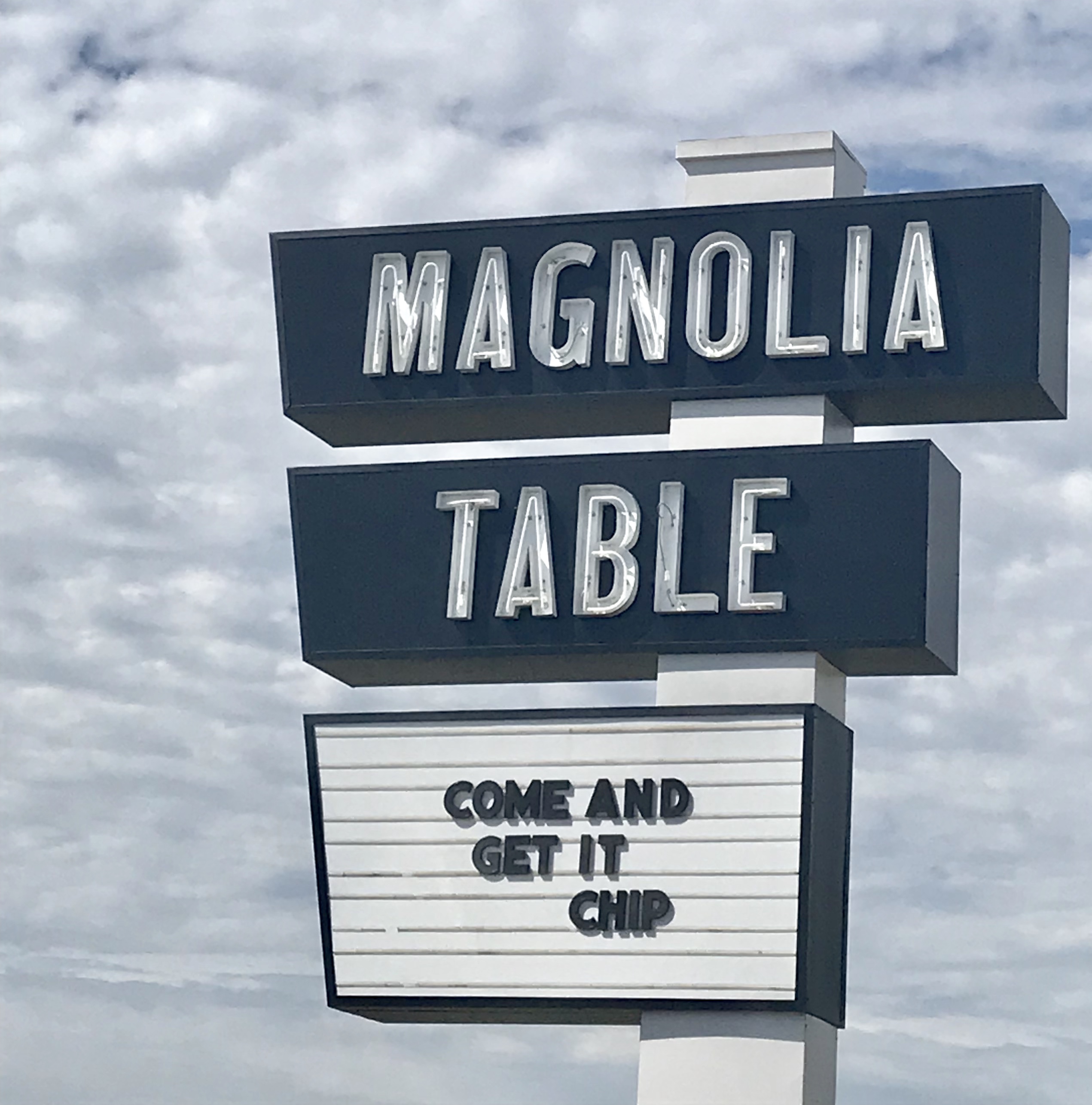 Chip & Joanna did this restaurant right!  It was an hour and a half wait when we went on a Friday morning.  They have a take away menu to the right side of the building that you can go right up and order something.  They also have a coffee bar to the left so you can grab a cup of coffee while you wait to be seated.  A manager there told us that their grand opening had a wait of about four and a half hours!  
Magnolia Table is open Monday – Saturday from 6.00am – 3.00pm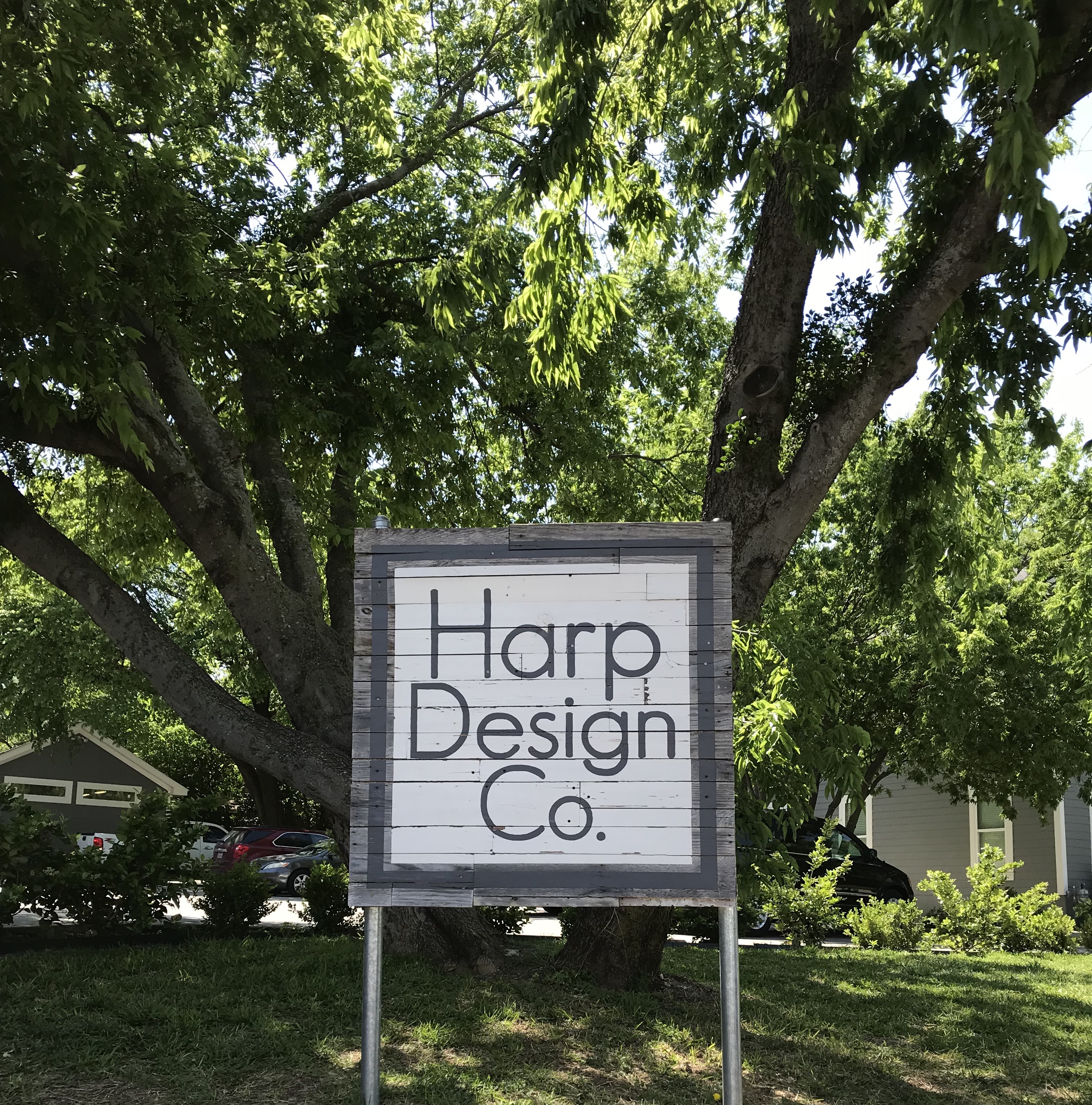 We went down to Texas to everything "Fixer Upper" so of course, going by Harp Design was in the schedule.  Just 5 minutes from the silos.  His house that Chip & Joanna fixed up for them is on the same property as his shop.  I can see why he's now AirBnb'ing it out.  He has so much in his shop from his signature table furniture to home decor.
Harp Design Co. is open Monday – Saturday 10.00am – 5.00pm
Jimmy Don's – JDH Iron Designs
Jimmy Don's shop is just outside of Waco in Valley Mills about 30 minutes from the silos.  If you are heading to Waco to do all things "Magnolia" head out to Jimmy Don's!  Who knows, you might even get to meet him (we did!) Expect to see too many metal signs, and a viewing window to see inside the shop to watch them cut the metal.  Just like at Magnolia, they will ship your signs home to you for a small fee.  If you are indecisive and want to buy a sign there, but maybe you'll go home and order it online, I would suggest buying it there to save you about $30.
JDH Iron Designs is open Monday – Friday 9.00am – 5.00pm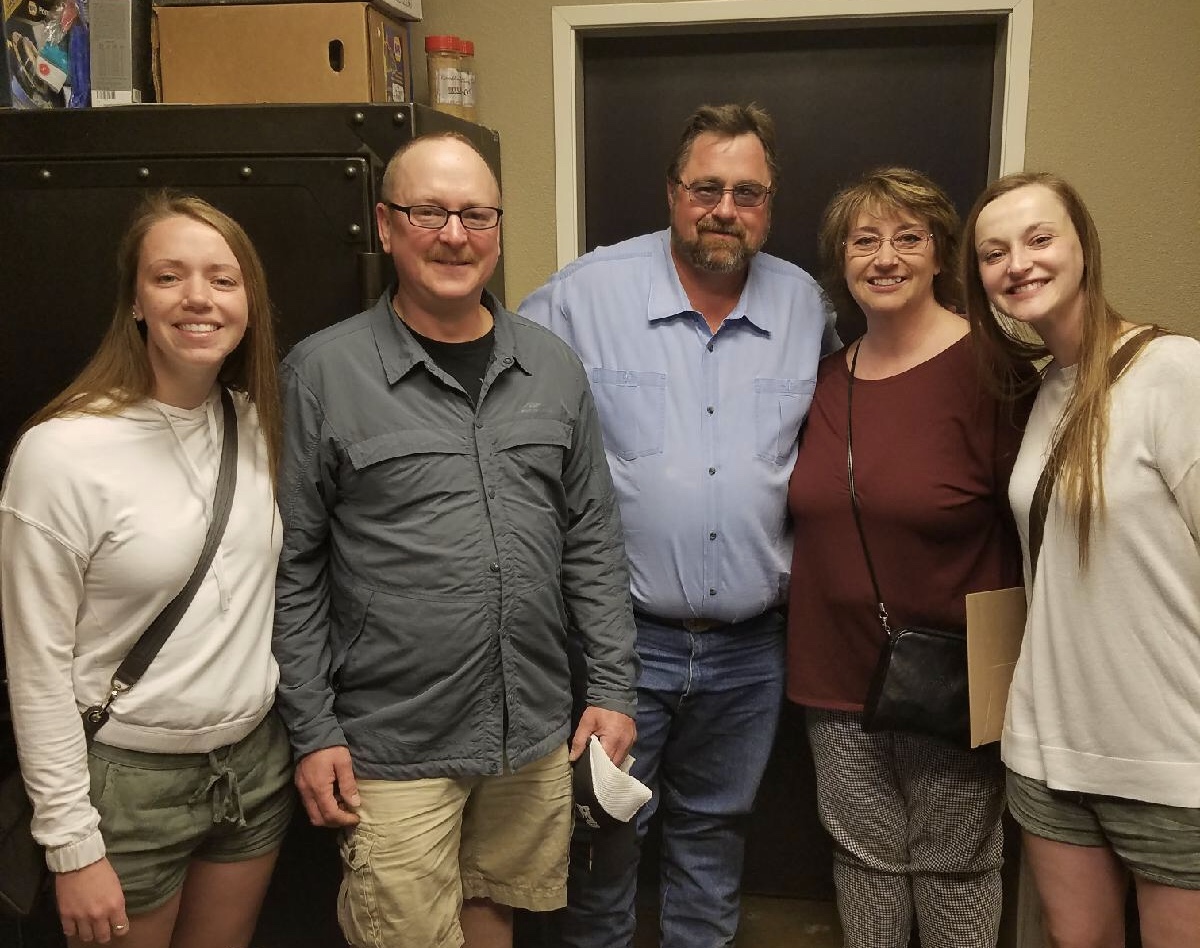 Cedar Chest Antique Mall

Spice Village – make sure you have enough time when you go into this store because there is so much to look at!  This place has 60 different shops in one storefront – from clothes to antiques to home decor and gifts.

Laverty's

Savage Finds
If I were to go back, I would go to the Magnolia Warehouse Shop.  They take everything that is out of date from the Magnolia Market to the Warehouse Shop and it's all discounted.  They close it when they are running low on stock and need to get more inventory in.  Unfortunately, that happened while we were there.  But hey, it's always good to save something for next time!